Adhesives for sensitive areas
Chemical threadlockers by Weicon
With 20 types from the WEICONLOCK range, Weicon offers a variety of special anaerobic adhesives and sealants that comply with strict guidelines. Which means they can be used in many sensitive areas, such as in the production of food or medicines, and also serve to increase workplace safety.
Threadlockers

In industrial applications, a variety of methods is used to secure screw connections. These locking mechanisms are used to prevent a reduction of clamping force and preload, so the connections do not loosen unintentionally. Traditionally, mechanical methods such as securing with toothed lock washers or self-locking nuts are used for this. However, these methods have proven to be disadvantageous over time, as they cannot permanently prevent loosening under influence of loads or because they damage the surfaces. Anaerobic adhesives provide an alternative to these methods that can be used to secure connections.
Anaerobic adhesives
These one-component adhesives are liquid as long as they are in contact with the oxygen in the air. Only when no oxygen reaches the adhesive, for example when the nut and bolt have been joined and there is metal contact, these adhesives start to cure. Anaerobic adhesives are material-neutral and gentle on the material. They are used increasingly in industrial production, as they ensure the consistent quality of the products. The adhesives permanently secure screw joints and eliminate the risk of unintentional loosening due to vibrations or other forces.

High requirements
However, many of the anaerobic adhesives used so far are classified as hazardous and must be labelled with several H and P hazard statements. They irritate the skin, eyes and respiratory organs of the users. In addition, they cause odour pollution, which makes daily work with these substances very unpleasant, especially in closed rooms. Occupational health and safety is becoming increasingly important in all industries. The products and equipment used must comply with strict guidelines and meet the requirements of company doctors. The employees who are in contact with these substances should be protected and be able to carry out their work without restrictions. We offer a range of special products that meet both the high health standards and the qualities the respective applications require.

Use in sensitive areas
WEICONLOCK adhesives have received approvals from the National Sanitation Foundation (NSF) and the German Technical and Scientific Association for Gas and Water (DVGW) and are suitable for use in drinking water applications. These adhesives also have a so-called "white" safety data sheet, which means they are classified as non-hazardous. This means that these products do not have to be labelled with hazard symbols or H-phrases according to the strict EC regulations No. 1907/2006 - ISO 11014-1. These qualities make the adhesives particularly suitable for the food, cosmetics and pharmaceutical industries, but they can also be used for securing or sealing in all other areas.

490 words
75 rows
3.177 signs (incl. Blanks)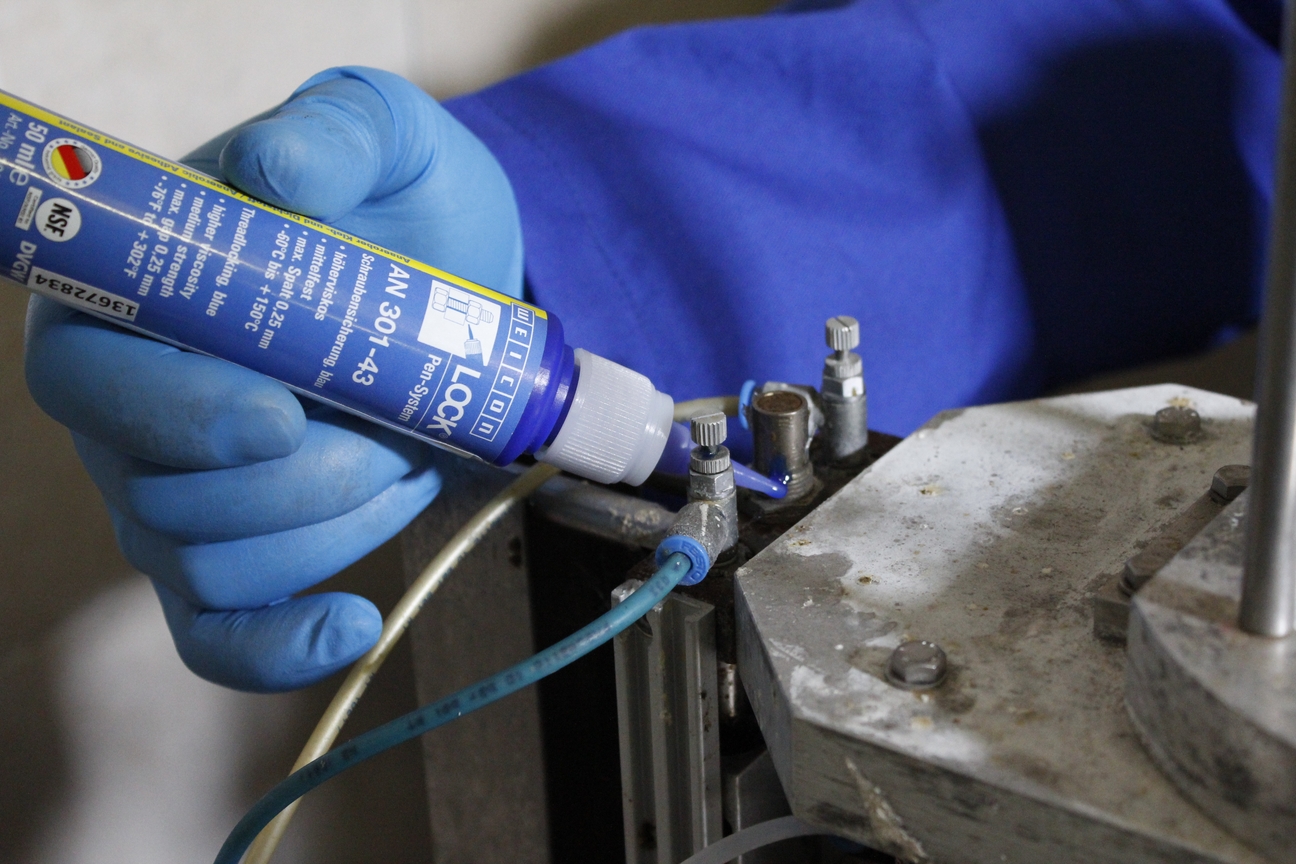 moorl-magazine.commentAreaDisabled